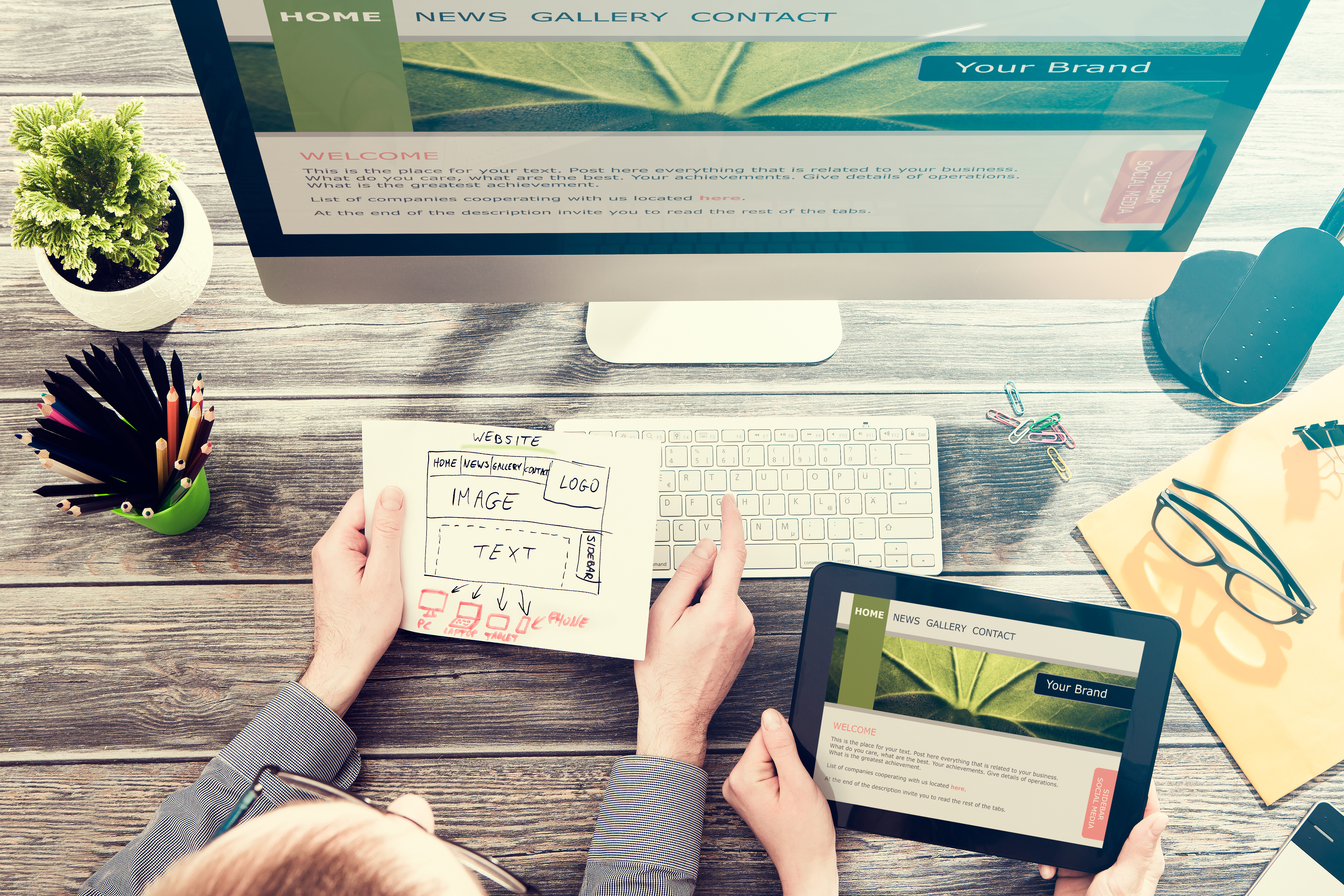 11 Oct

9 Point Checklist to Optimizing Your Website

Let's face it. We have slowly become a world that resorts to Google nine times out of ten before making that final purchase decision. In all fairness, this is actually a great tool we are leveraging to learn more about products and services before fully committing. Having this in mind, wouldn't it seem equally beneficial to have a website that's up to par with the standards of web-surfers and e-shoppers? Appealing to your audience is the key to generating your greatest potential ROI. But before we get ahead of ourselves, it is smart to perform periodic evaluations on your site's functionality and user experience to ensure that you are gaining your desired audience's undivided attention. Luckily we've made it east for you with our 9 point checklist to optimizing your website. Check these out and let us know how you rank.

Visual Appeal

Whether we like to admit it or not, we all tend to judge a book by its cover. A website might not possess the greatest aesthetics, but the services might be exceptional. Don't let your grade-C web design downplay your grade-A services. It is safe to give the customer the benefit of the doubt when comparing two webpages, one with an aesthetically pleasing design and one that's lacking, since we know which one the majority of us would choose to do business with. Take it from us; putting some effort into the design of your website offers a substantial increase in ROI that certainly does not disappoint.

Publish Great Content

This might seem vague, but it is actually rather specific. Relevant and engaging are two words that need to be associated with your content in order to perform well in this category. They decipher whether or not your content is "great" in relation to your brand and the point you are trying to relay. If your content is relevant, meaning, it coincides with your company's values, services, and products, and it is engaging, meaning it grasps and holds onto your audience's attention in a positive manner, then your content choices are up to par. The whole purpose of having a website revolves around reaching your audience in a way that draws them closer, teaches them more, and makes your company the gateway and solution to their desire for information or need of a service. Don't fall short when it comes to offering your visitors what they came here for in the first place.

Have A Mobile Responsive Design

This is a rather simple step, but it can become a drastic project if your website is already built without this feature. Being that over half of modern day web traffic is through a mobile device, having a mobile responsive web page should be one of the first things you consider. This allows for quicker load times, SEO boosts, and a better visitor retention rate altogether. It's easy to filter out themes when searching for a mobile-responsible one, so as a suggestion, make this a priority before even purchasing your theme. This is a decision you won't regret making, and your visitors will appreciate you doing so.

Search Engine Optimized Keywords, Meta Descriptions, and Title Tags

Although none of these are visible to you when navigating your webpage, these are all very important components that will link to increased page views. When beginning to optimize the keywords used across your site, it can be difficult to know where to start. Just a general rule of thumb is to focus mostly on the keywords used in the meta descriptions, title tags, headings, URLs, images titles, and alt texts. Pick a starting point, and proceed with descriptive keywords.

Meta descriptions are highly visible when your page appears in search results and can be one of the determining factors for whether or not a potential customer decides to actually visit your page. This should be a single, descriptive sentence that tells someone what to expect when visiting your page. Here is an example of what this looks like:

In case you weren't aware already, title tags are one of the most important SEO elements that you can reap the benefits of with a simple slug to identify the page and its contents. This differs from the meta description by location and length. The title tag for a page is placed on the tab of the page itself. It is best to be brief and intentional with the words you choose, and avoid placing your brand name before the actual keywords. Promoting your brand should come in second to helping people obtain the information they need. Below is an example of an appropriate title tag:

Orbit Media dives even deeper into SEO elements in their Web Content Check List.
Write Intentional Permalinks
When you are looking to optimize your web page to increase the traffic it receives, you not only need to focus on the luring triggers of your potential customers, but also that of Google. Google has a powerful mind that is the bridge from your customers to your company in the majority of your digital world. Google likes to place pages and links where it is deemed appropriate, and one of the ways it deciphers this is through your permalinks.
Permalinks are the range of content displayed directly after your home page URL. For example, our home page URL is powermp.com, our blog URL is powermp.com/blog/, making the permalink for the blog "blog/". This, along with other factors, indicates to Google the type of information stored on this page so that it can reference it when a Google search is made in relation to this information. If one of your pages had a permalink such as "1049_BL_PMP/," your page has now become that much more unrecognizable to Google, causing it to work harder and longer to figure out what type of content is displayed on that page. Permalinks are your helpers. Use them to your benefit.
Be Mindful of Page Load Time
Have you ever tried to visit a page where the content seems to take decades to appear on the screen? This can be very frustrating, as people associate the web with immediate answers. If visitors can't find the information they need on your site in the time they want it, they continue their search for another page that can answer their questions in a quicker manner. Don't let your page load time be the reason for your lack of business. Assess the potential causes, and eliminate them.
For advice on how to eliminate problems hindering an optimized page load time, visit DreamHost's Common Causes of a Slow Website and How to Eliminate Them.
Organization
It's one thing to have great content, but if it is unorganized even in the slightest bit, it can be frustrating and obstructive to your online visitors that will eventually compel them to move on to a different website with a more easily understood navigation. A great way to start organizing is to divide your website's content into enough categories that justify where you are placing each piece, but not too many to where your website is overwhelmed with the number of navigation options. Proceed by grouping the related content and creating appropriate and descriptive headings. Place images that compliment the content surrounding it to indicate what a snippet of verbiage is discussing. When in doubt, simplicity and organization go hand in hand. Don't fill your pages with filler text that is irrelevant to your brand, but instead be relevant, concise, and above all, mindful of your placement.
Accessibility
Website accessibility refers to the removal of barriers that might restrict audience members from participating equally on the web, according to W3C. Have you ever not been able to hear a video, see a picture or group of text, or load a page on a specific piece of technology? These are common impairments that your customers have the potential to face on a daily basis if accessibility is, in fact, an afterthought. For tips on how to assess your websites accessibility and make dramatic improvements, Digital Design Standards offers a great deal of helpful information that doesn't fall short on its research.
Be True to Your Brand
Above all else, be true to your brand and its standards. Your brand is the face of your company, and without the proper preservation and complimentary content, your brand image goes down the tubes. Stick to the guidelines that were set before you, and if there aren't any, create them. It is best to have a static image that your customers can refer back to rather than a questionable, ever-changing, "I think I've heard of them", kind of appearance. Just as you would be true to yourself, be true to your brand.